Published on 28 October 2021
Which water is best for us?
But even under normal, less extreme conditions water is one of the most important elements that the body needs. That's why physicians speak of the so-called rule of three: The human being can survive three minutes without oxygen, thirty days without food and three days without water.
What water does to our body
But what does water do in and with our body? The human body consists of more than 70 per cent of water. Water is responsible for the whole metabolism: On the one hand, it provides our cells with oxygen, minerals and trace elements. On the other hand, it removes toxins out of our body. It is only in this way that our body can perfectly function as a self-regulating system and remain healthy.
You can feel that by having more energy and an increased power of concentration and performance. And you can see that by a clear complexion, for example. In addition, water keeps our mucous membranes (e.g. in nose and throat) moist, which makes them less susceptible to germs. In this way, water also strengthens our immune system.
Toxins in water
Drinking enough water every day consequently means more than quenching one's thirst – it is vital. Against this background it is all the more alarming when you have a closer look at the ingredients of our drinking water. Whether it is tap water or bottled water from the supermarket – even treated or purified water contains verifiably rest toxins, which might harm our body in the long run.
Only fresh, natural spring water, which we drink directly from its source, would be the best water for our body. However, we hardly have the opportunity to benefit from natural, uncontaminated water every day. Though there is a possibility to renature for example our tap water, which means to re-establish its natural condition.
Free from negative environmental influences
The memon technology, proven for years, is able to give water back its natural structure. Moreover, the memon technology succeeds in renaturalising water in such a way that even ethereal pollution in tap water – like hormones, pesticides and other chemicals – is rendered harmless. So we can enjoy fresh memon natural water from the tap, having the same natural structure as spring water.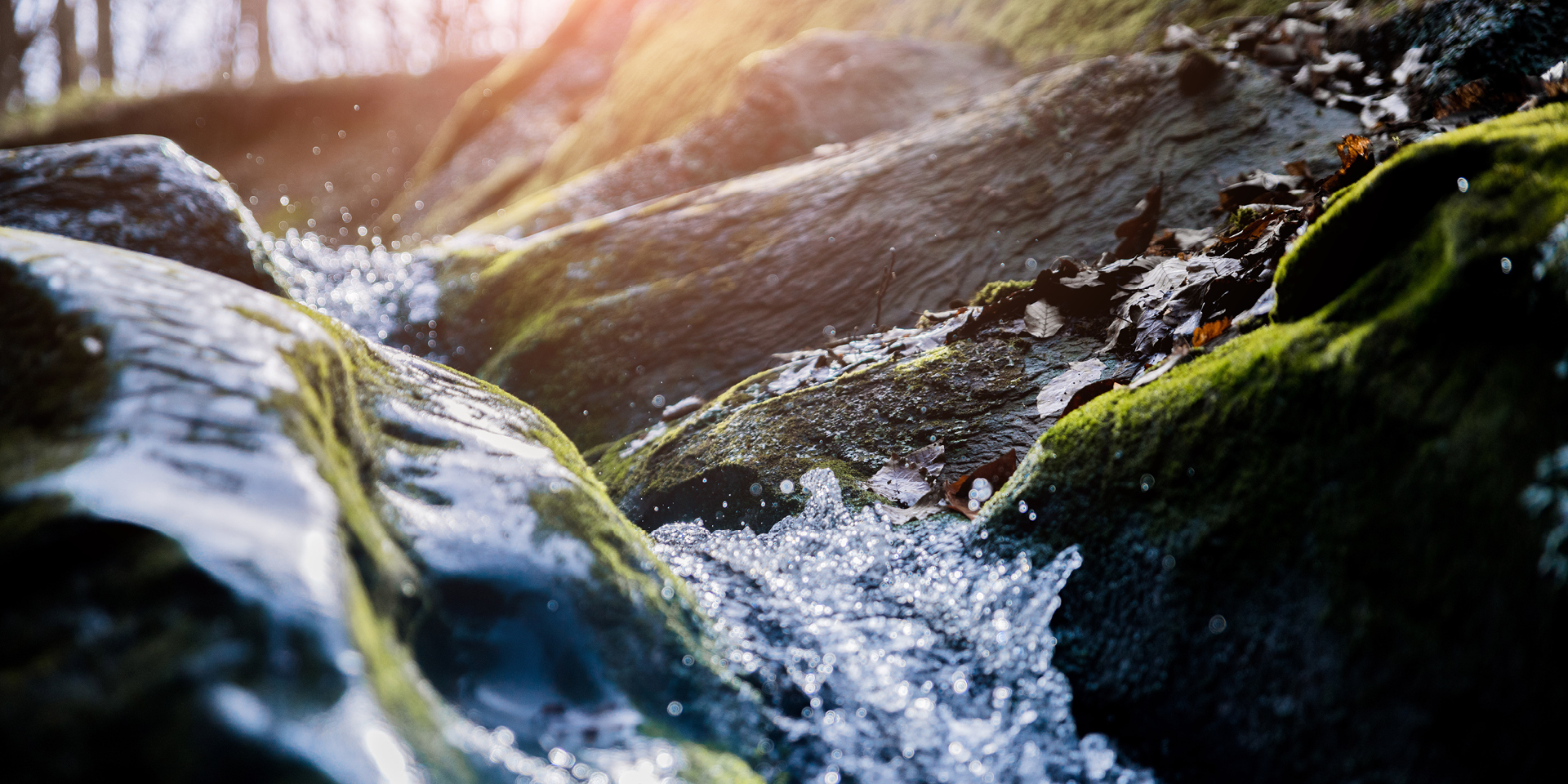 Noticeable effects
The positive effect of the memon technology concerning water is confirmed by numerous clients, among them many experts from medical and scientific fields like Dr Daniela Kürner-Czech, physician and owner of the healthcare and wellness facility Living Senses: "For me as a physician it is of course also important that our body, which is nowadays inevitably exposed to negative environmental influences, is less affected and stressed through the use of memon. So we neutralise the harmful information in the tap and pool water. It has a very good quality now and even clients with very sensitive skin can cope with it very well."
In the hotel and catering area as well, memon is now often in use. Andrea and Rainer Klöpper from the Country Lodge in Arnsberg, for example, say: "In the meantime, we are so convinced of the quality of memon water that we also offer it in our restaurant, where guests accept it with pleasure."
More about the memon technology
Spürbare Effekte
Den positiven Effekt der memon Technologie bei Wasser bestätigen auch zahlreiche Kunden, darunter viele Experten aus dem medizinischen und naturwissenschaftlichen Bereich wie Dr. Daniela Kürner-Czech, Medizinerin und Inhaberin der Gesundheits- und Wellnesseinrichtung Living Senses: "Wichtig für mich als Medizinerin ist natürlich auch, dass unser Körper, der in der heutigen Zeit unausweichlich negativen Umwelteinflüssen ausgesetzt ist, durch den Einsatz von memon weniger belastet wird. So neutralisieren wir die Schadinformationen im Leitungs- und Poolwasser. Dieses hat nun eine sehr gute Qualität und auch Kunden mit sehr sensibler Haut kommen gut damit klar."
Auch im Hotel- und Gastronomiebereich ist memon inzwischen zahlreich im Einsatz. Beispielsweise sagen Andrea und Rainer Klöpper von der Country Lodge in Arnsberg: "Mittlerweile sind wir von der Qualität des memon Wassers so überzeugt, dass wir es auch in unserem Restaurant anbieten, wo es von den Gästen dankend angenommen wird."
* Quelle: Bernd Bruns: Achtung Wasser. Einblicke in die Seele des Wassers (ISBN: 3981072804)
Mehr über die memon Technologie