Published on 17 August 2022
Tip 1: Get out into nature
Nature is simply the biggest and best adventure playground – not just for kids, but for mum and dad, too! And the best thing is, wherever you are, there's usually a plethora of beauty spots just a stone's throw away.
There are over 12,000 lakes in Germany alone. In sizzling summer temperatures, there's nothing better than a splash around or a good swim. Stand-up paddle boarding is also becoming an increasingly popular activity among children and adults alike. These cool boards are now available for hire at a large number of bathing lakes.
For those who prefer climbing high over diving down, a hike in the mountains is ideal. Past waterfalls, through mountain pine forests and over lush green alpine pastures where cows are grazing – nature doesn't get any better than this. And once you've reached the top, a traditional Alpine pancake treat or hearty mountain snack is the perfect reward! Plus that incredible feeling of being on top of the world!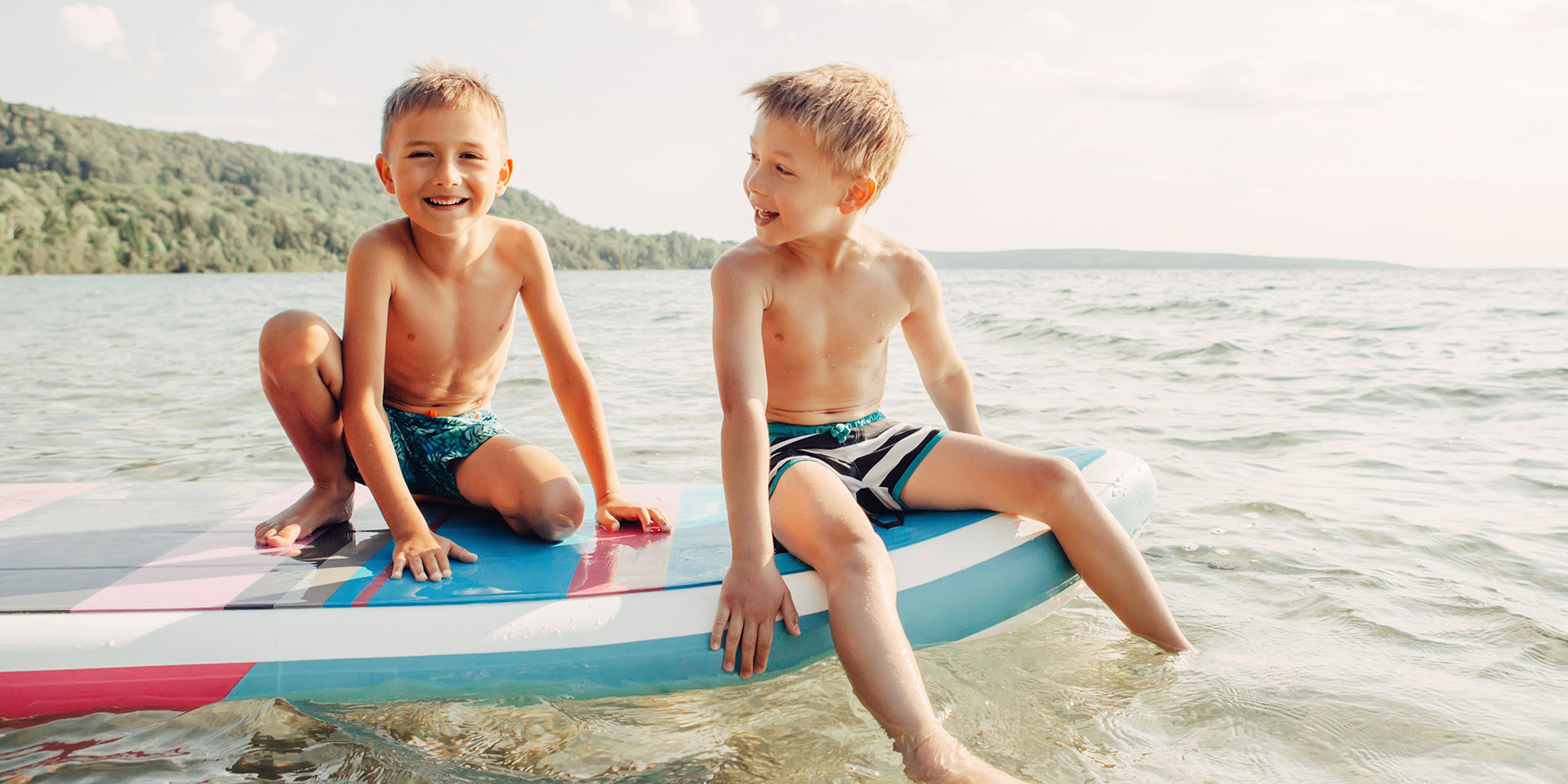 Something that's important whatever activity you choose:
don't forget the sunscreen! Especially after being in water, make sure you reapply a good quality sunscreen of at least sun protection factor 20 (SPF 20). The higher your mountain hike, the higher the SPF you'll need. For children's sensitive skin, you can buy special SPF 50 or even SPF 50+ sunscreen.
Tip 2: Make some cool refreshments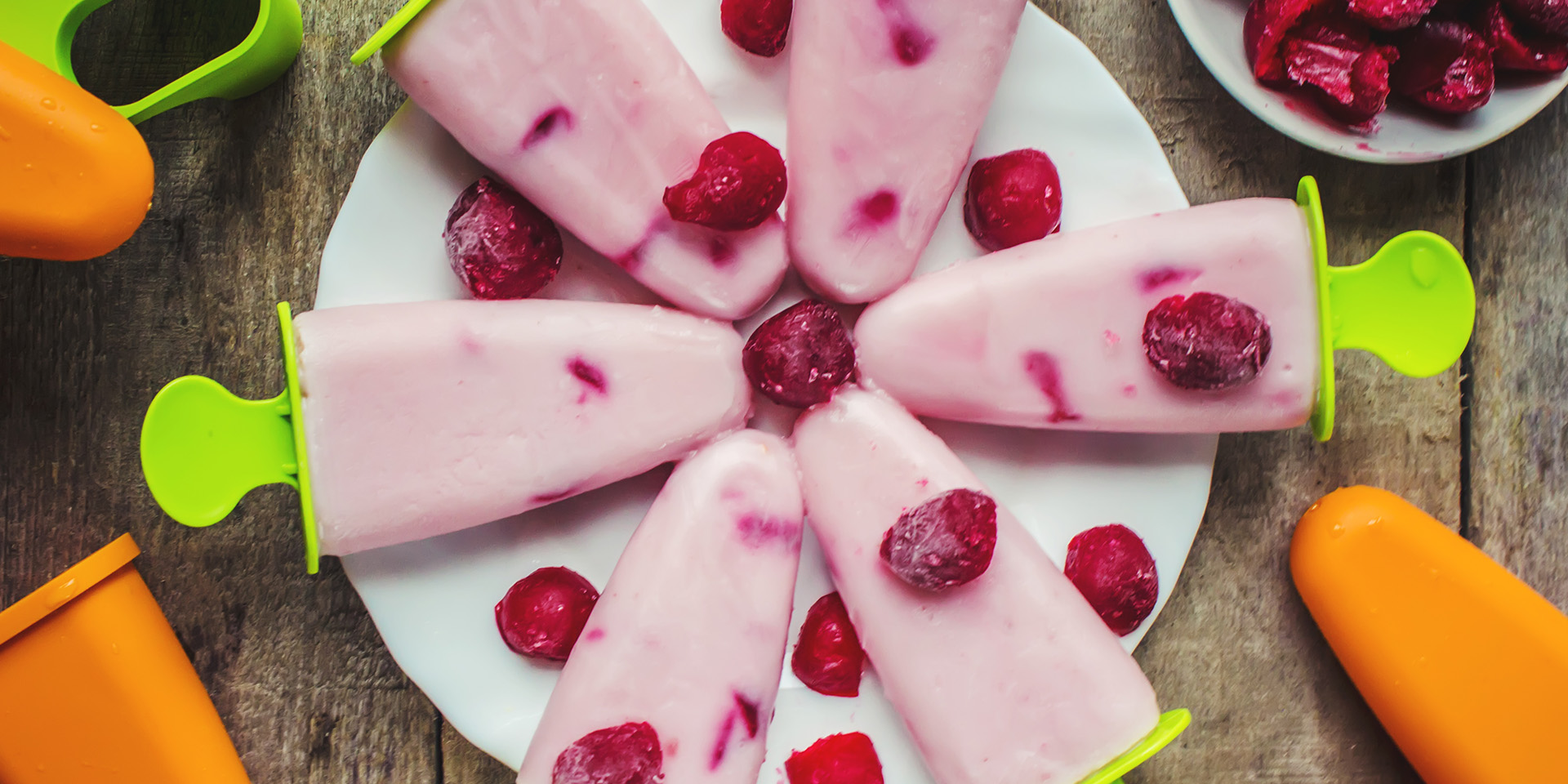 Children love to mix, chop and create the craziest creations in the kitchen. So, why not let them loose with this during the holidays? After all, that's what holidays are for! A few bowls with different types of ice-cream, chocolate chips, mini marshmallows, gummy bears, colourful hundreds and thousands, chocolate sprinkles, popcorn, nuts, berries – whatever takes your fancy! The kids will love creating their own ice-cream masterpiece.
For the health-conscious:
if you'd rather avoid all that sugar, you can simply make your own fruit ice-cream! The kids will enjoy doing this, too. Just puree some fruit, mix with yoghurt or coconut milk and stick in the freezer to set. There are all kinds of special ice-cream moulds available in different shapes and sizes that are sure to delight the children. Strawberry yoghurt ice-cream always goes down well, but combinations like mango, pineapple and banana are also delicious and have enough fruity sweetness in them meaning no extra sugar is needed. And if you do want to add a little more sweetness, then some pureed dates will do the job.
Tip 3: Discover the night sky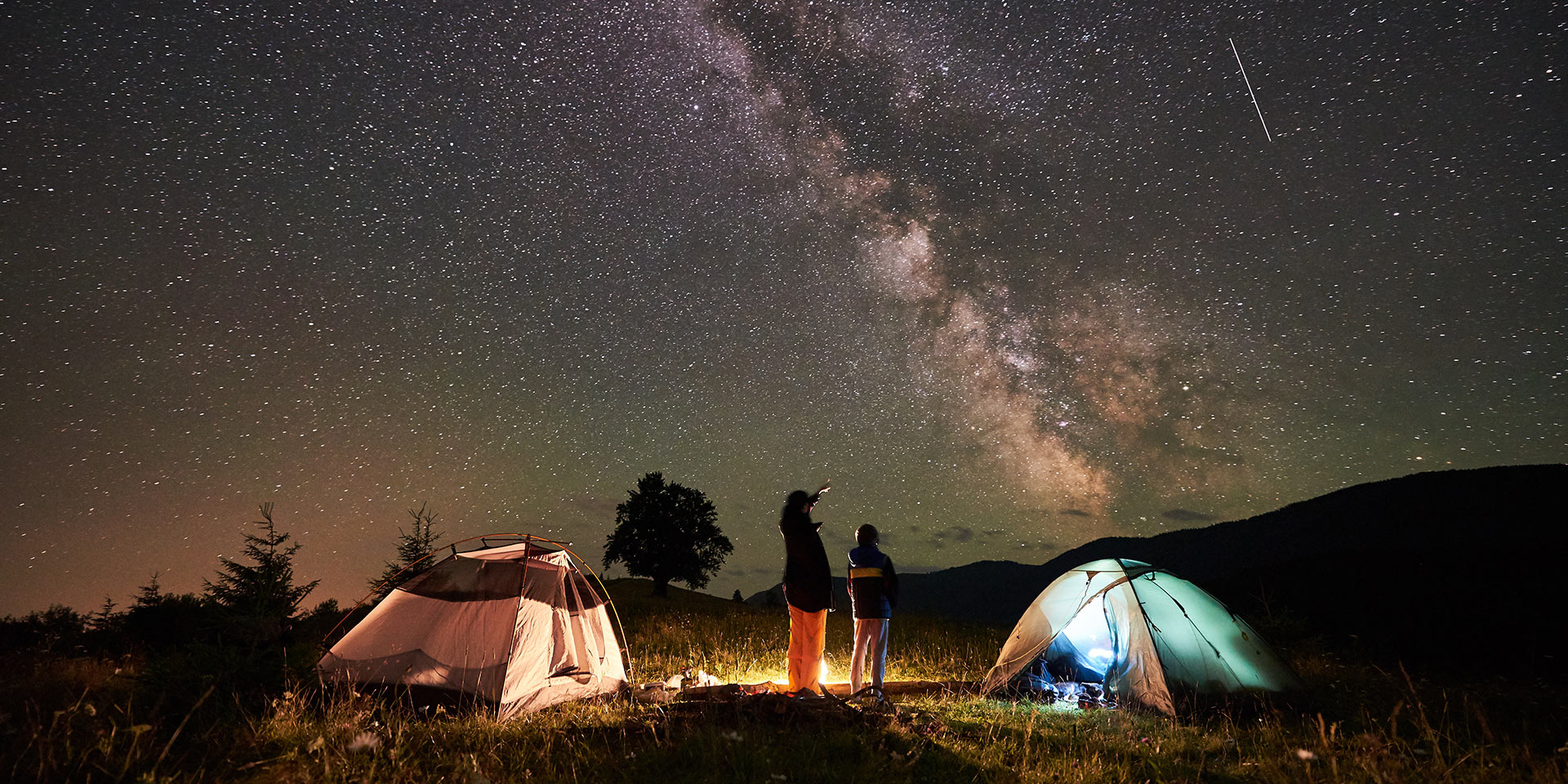 The moon, stars, shooting stars, the Milky Way – the universe has a magical allure, and not just for children. Balmy summer nights are perfect for exploring the night sky with the kids. You can use star charts to discover constellations like the Big Dipper, the Little Dipper, the Scorpion and a whole lot more. And you can even use a children's telescope to see the moon's craters up close.
Discover more at a dark-sky park:
dark-sky parks have cropped up all around Germany over the last few years. These are in locations where the sky is particularly dark because it is not lit up by artificial light (light pollution). Dark-sky parks must meet certain requirements set by the International Dark-Sky Association. On special night walks, experts explain the celestial phenomena – it's amazing what you can see in the night sky with the naked eye alone!
A popular dark-sky parks in Germany is for example the
Eifel National Park
. So, look up and discover the night sky!
Tip 4: Have an adventure at home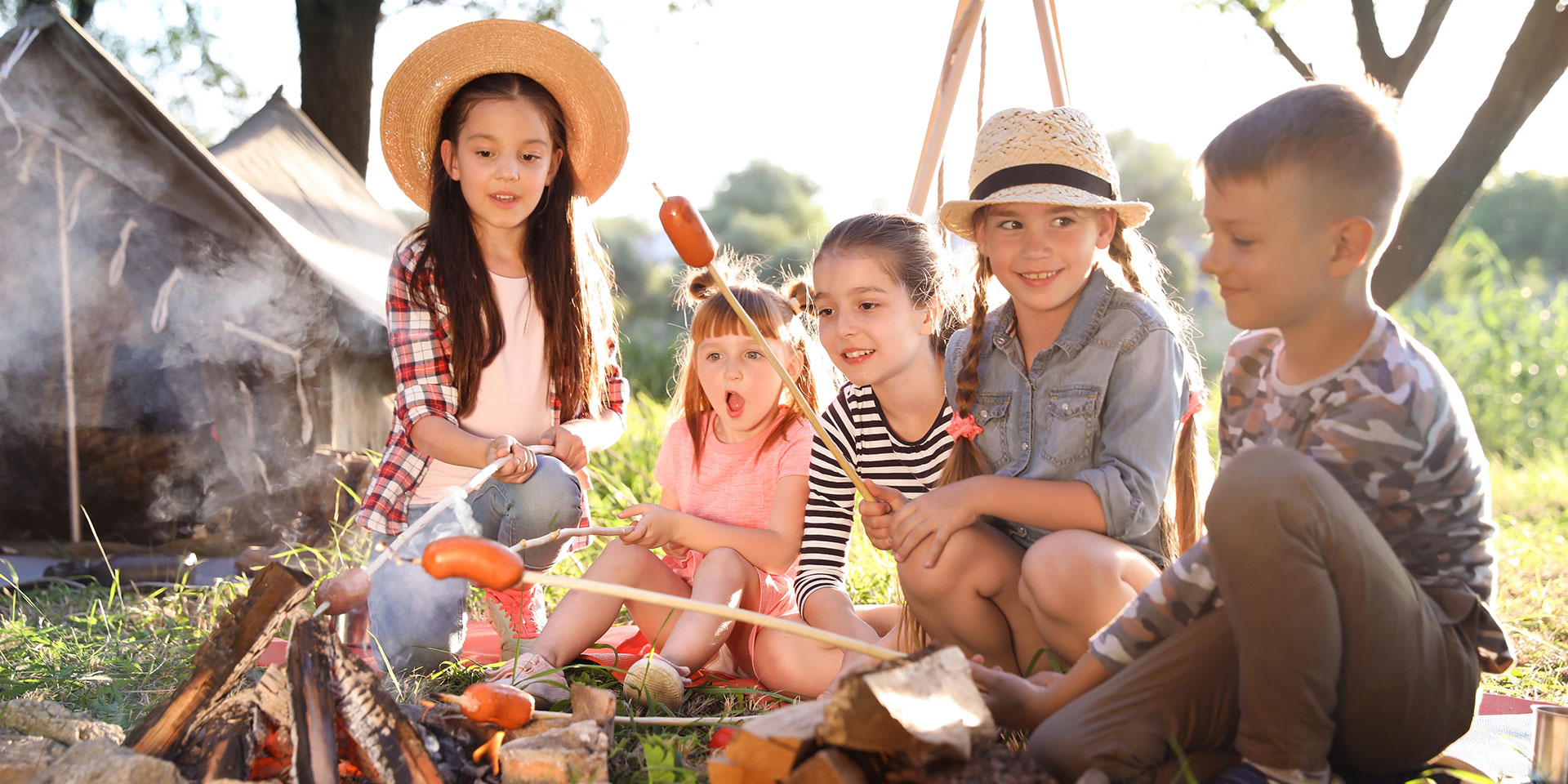 You don't always have to venture far to keep the kids entertained. Even your own garden can become an exciting world of adventure with just a little imagination. And children have oodles of that!
For a really special experience, why not spend a night camping out in the garden in a tent? Of course, camping's even more fun with friends. Light a small campfire or fire pit for the kids to toast marshmallows over and grill some toast together while listening to scary stories for the perfect first foray into camping in the great outdoors.
But be careful: in particularly dry regions or areas with a high risk of forest fires, it's important not to light any fires in your garden either! In this case, a picnic outdoors with lots of tasty treats will be just as much fun.
Tip 5: Experience an adrenaline rush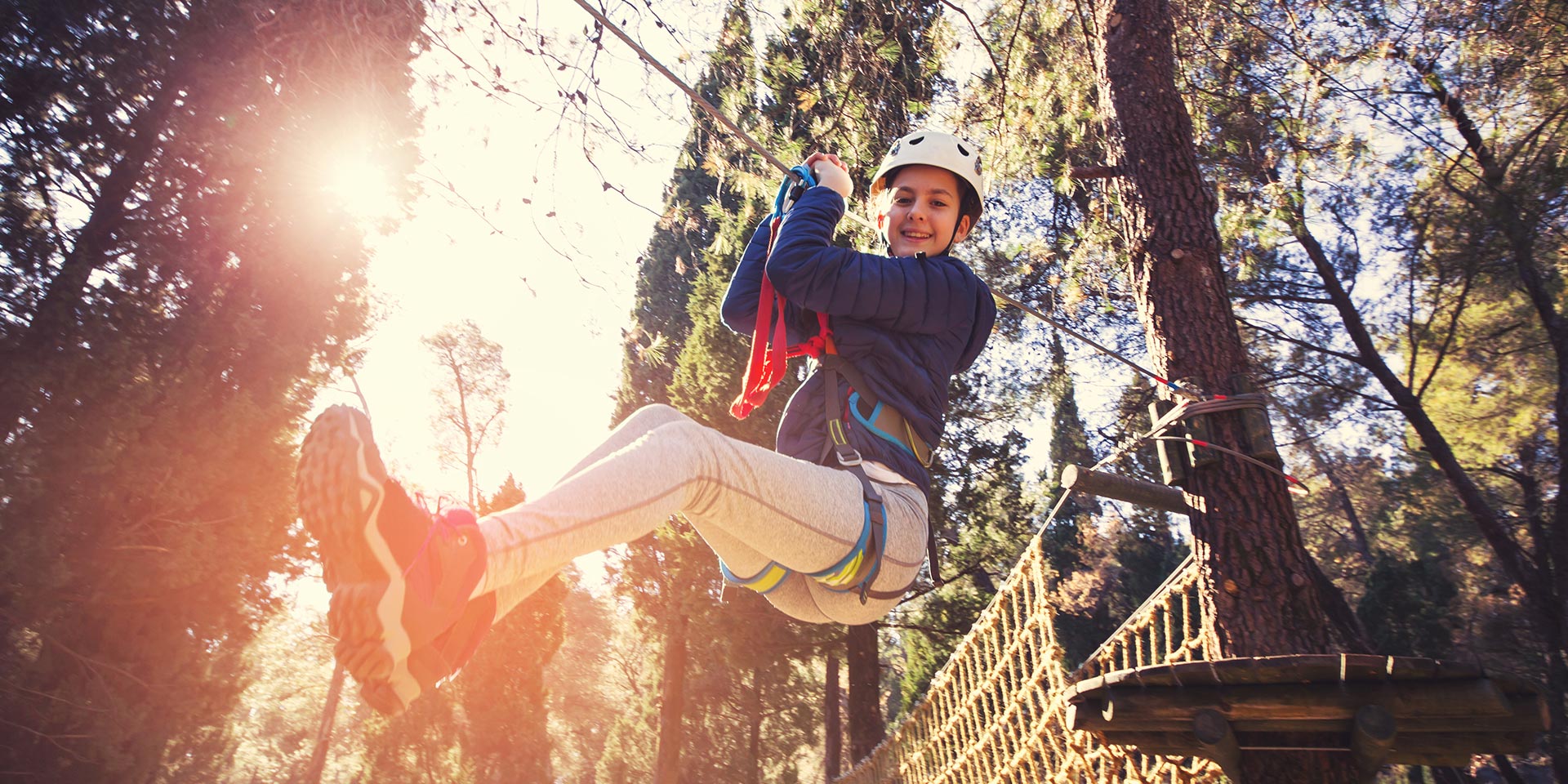 Theme parks have never been more popular! A whole day riding roller coasters, braving white-water rides and eating candy floss – even for some adults, that's a dream day out! On hot days, water parks are the perfect place for the kids to let off some steam and keep cool. Plus, it's not just children who love a good water park!
For added action and adrenaline, why not opt for a high ropes adventure among the treetops, where children and parents can safely swing from tree to tree, working on their coordination skills. There's often a zipline at the end of the course to take you soaring over the site and back down to ground.
Make sure you're also well protected when you're out and about:
we usually take our smartphones along with us on our adventures, to take photos or post on Facebook or Instagram. So it's important to remember to protect yourself from
electrosmog
when you're out and about, too. It's also not just radiation from your mobile phone you need to think about: wherever you have reception, you can be sure that the nearest transmission mast isn't far away. So, make sure you think about this too and protect yourself and your family from the effects of mobile phone and WLAN radiation.
Go to the products