Published on 19 July 2023
7 advantages of travelling with a camper van
More and more people are choosing to travel by camper. In Germany alone, almost two million people own a caravan or motorhome, and the trend is rising. What do travellers like about a motorhome or caravan?
Flexibility and freedom
One of the greatest strengths of travelling with a caravan or motorhome is the flexibility it brings. With a camper you are not tied to specific times or places. You can change your route spontaneously, discover new places and travel as you please. The freedom to stop at any time and enjoy the scenery or spend the night in an idyllic spot is priceless.
Comfort and convenience
Another great advantage is the comfort and convenience that camper travel offers. You have your own little home on wheels, equipped with all the amenities you need. You have a comfortable bed, a kitchen, your own toilet and often a shower. You don't have to worry about hotel reservations or staying in crowded restaurants. Everything you need is right there with you.
Camping tips for beginners
Pure nature experience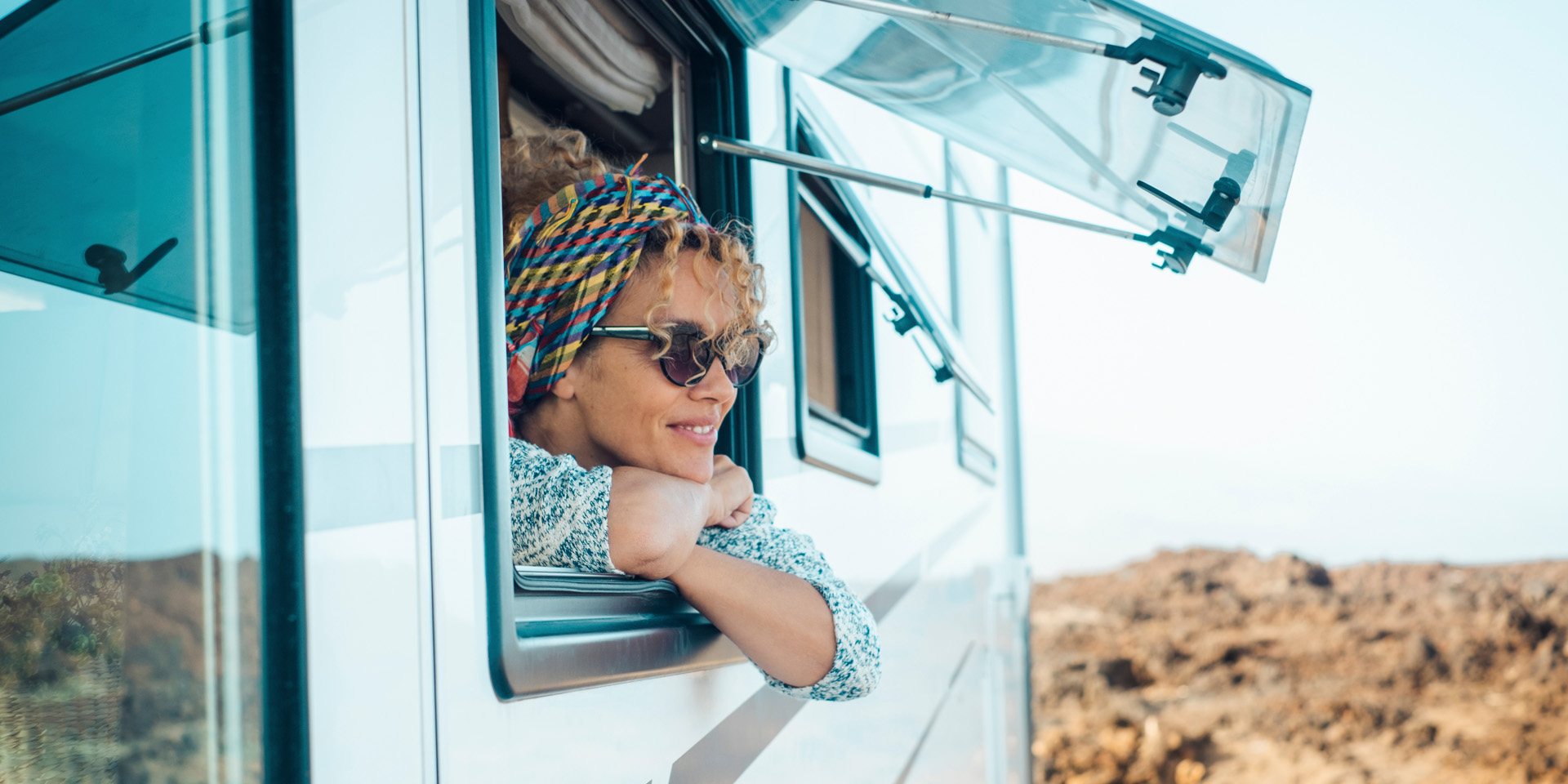 With a motorhome / caravan you can experience the beauty of nature up close. You can explore national parks, remote beaches and spectacular landscapes. The feeling of waking up in the middle of nature and starting the day with a breathtaking view is incomparable.
Cost savings
Motorhome travel can also be cheaper than other types of travel. You save the cost of expensive hotels and restaurants because you have your own bed and kitchen with you.
Tip:
In order not to forget anything and to avoid unnecessary costs on holiday, it is helpful to work with a checklist beforehand.
Time savings
Camper trips make it possible to save valuable time. You don't have to wait for hours in airports or train stations. You are also spared the time-consuming – and sometimes nerve-wracking – hotel search. You always have your accommodation with you and can travel directly from one place to the next. This gives you more time to explore the places and get the most out of your trip.
Community experience
Travelling by motorhome or caravan is often a communal experience. Whether with your partner, with your family or with friends: Living together in a camper van brings people together and creates unforgettable memories. There is hardly anything better than sitting together around the campfire, telling stories and reviewing the day's adventures.
Diversity of destinations
With the camper, you have an almost infinite number of destinations to choose from. Whether you want to explore the mountains, drive along the coast or visit historic towns, with a motorhome / caravan you can connect different places and customise your itinerary. There are hardly any limits to where you can travel with your camper.
The most beautiful road trips
Travelling by motorhome offers a variety of advantages that make it an attractive travel option. Flexibility, comfort and breathtaking nature experiences are just some of the reasons why more and more people are choosing this way of travelling. But despite the proximity to nature, you are surrounded by all kinds of electromagnetic fields and radiation (electrosmog) in the camper.
Time to upgrade the caravan with memon
– – and nothing will stand in the way of an unforgettable road trip.
memonizer CAMPER