Published on 31 January 2023
5G in every corner of the world
Like mobile phones, laptops and computers, satellites have also gotten smaller and smaller. There are now satellites that are no bigger than a bottle of water. Thousands are already in orbit. They measure clouds and take photos. And their purpose is to ensure that the internet is better and faster and that there is a comprehensive mobile network so that you can even get 5G in the desert.
Satellites are getting closer to us
Ten by ten by 30 centimetres – this is roughly the size of the latest generation of satellites. Because of their size, small satellites are also used in lower orbits, where they analyse weather phenomena, for example. Some, like the
'NetSats' from the Centre for Telematics
, measure clouds from different positions, which is similar to a CT (computed tomography) scan. However, they also help to provide an overview of the extent of events if there's an environmental disaster, for example.
A lucrative market
The market for space technology is no longer reserved for research centres however – at least since Tesla founder Elon Musk and Amazon boss Jeff Bezos sent their own rockets into space. The competition to conquer orbit has begun. More and more companies – start-ups and global corporations – have now long since discovered the lucrative market for satellites.
Starlink – Elon Musk's giant satellite network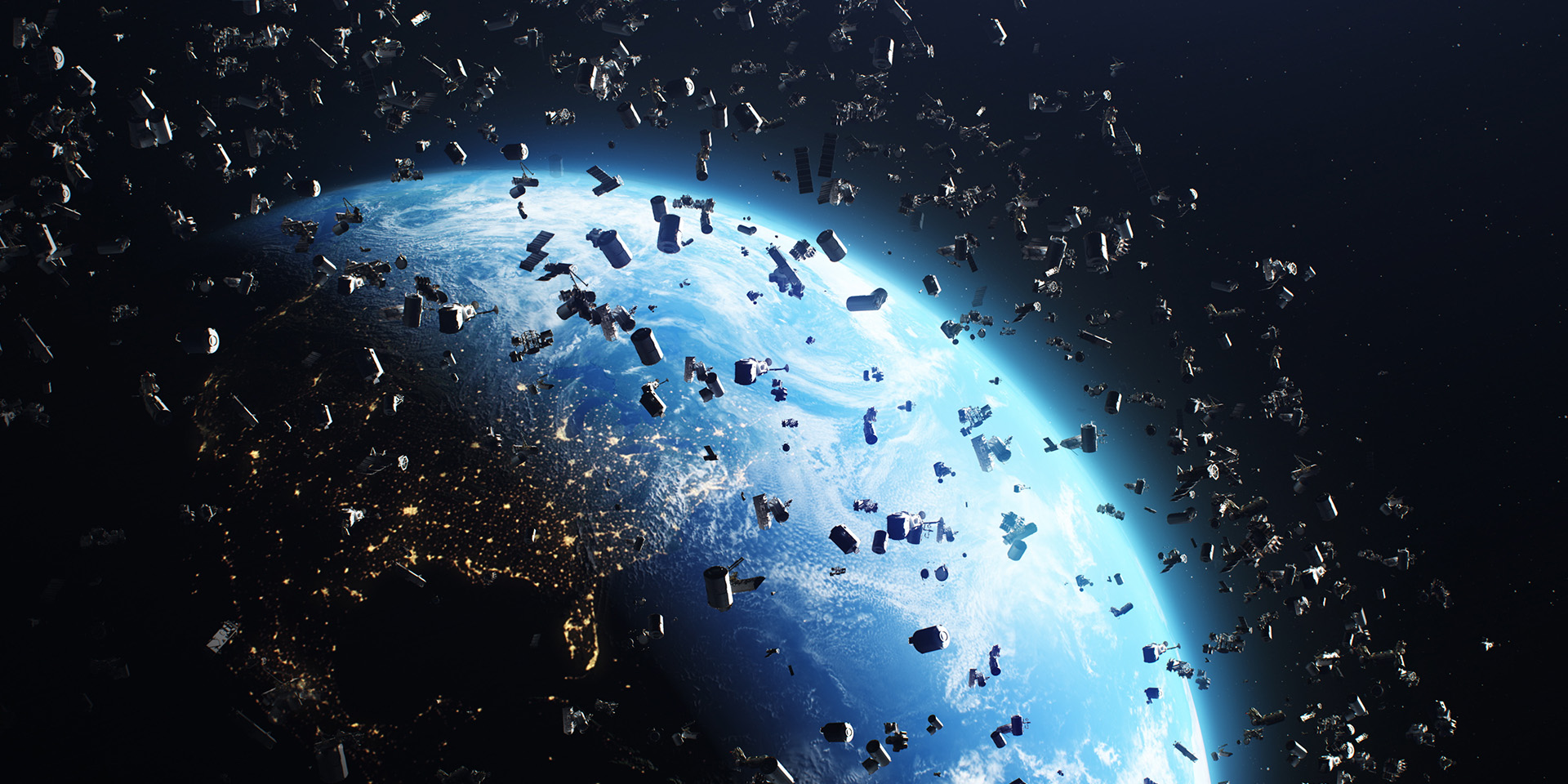 There's one business area of satellite technology that is primarily responsible for large profits: the internet and an uninterrupted 5G network. With assistance from space, the idea is for even extremely remote areas on earth to have internet and 5G coverage, with a global high-speed network being set up.
Over the past 20 years, a gigantic satellite network has been created for this purpose – the main one being Starlink by SpaceX, which Elon Musk founded in 2002. Tens of thousands of Starlink satellites are already zipping around in space. We don't notice any of this, but the electromagnetic radiation (electrosmog) that emanates from the satellites is huge and can have a
negative effect on our bodies and our health
.
Uninterrupted 5G network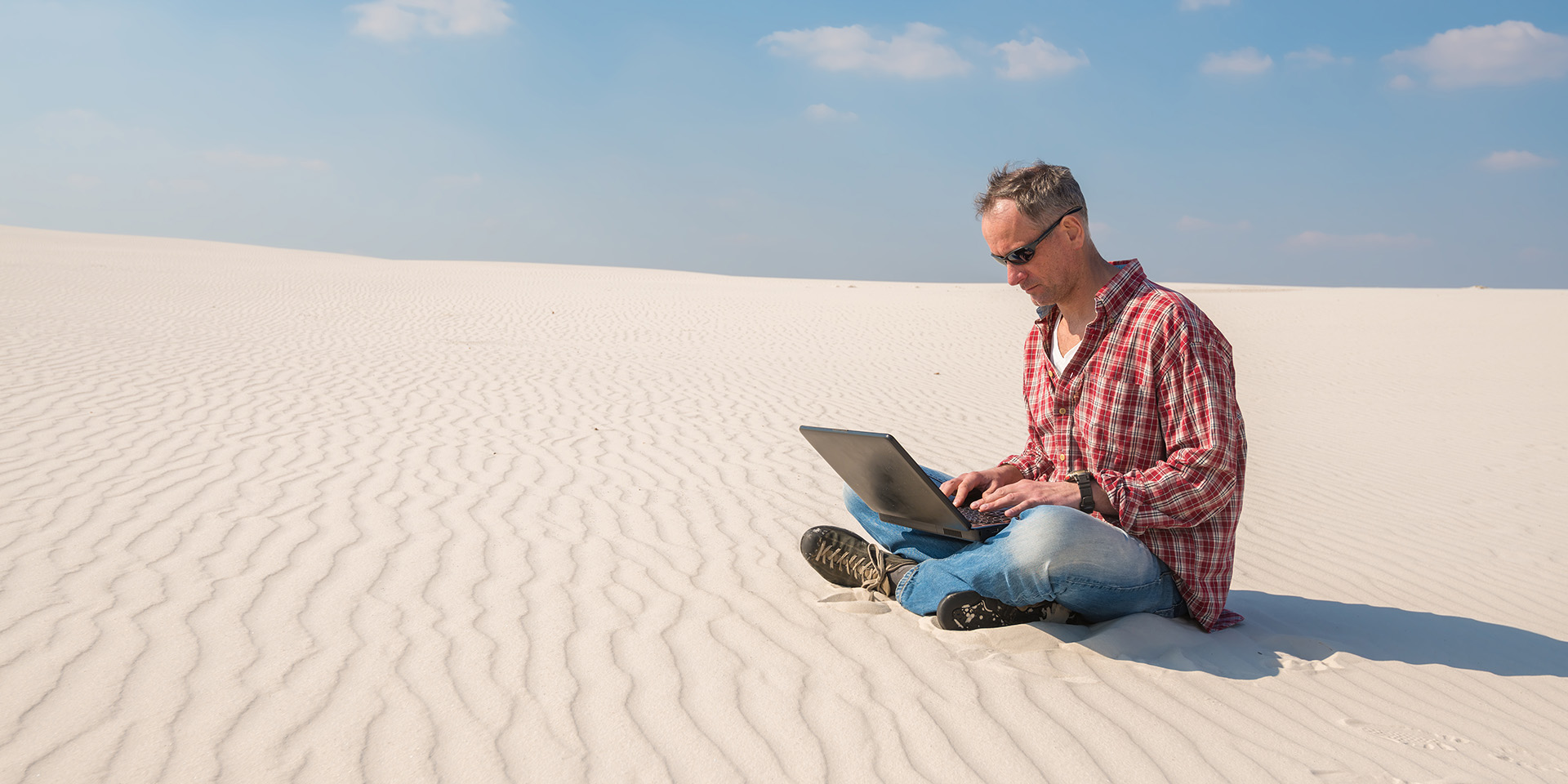 With huge projects like Starlink, we will not only be able to surf the internet around the clock and from all corners of the world: we will also be surrounded by electromagnetic radiation (electrosmog) 24 hours a day, 365 days a year – regardless of whether or not we have our smartphone, laptop or tablet on us and regardless of whether or not we are online. This is because the small satellites are no longer zipping around miles away in space – they're now getting closer and closer to us.
Electrosmog around the clock
The previous mobile phone radiation from 5G and 4G and electrosmog from WiFi and Bluetooth were already too much for our bodies: they can't adequately compensate for this amount of artificial electromagnetic radiation (electrosmog).
More about 5G
Even without satellite assistance, hundreds of thousands of transmission masts and antennas have to be set up in Germany for the 5G network in order to ensure the widest possible network coverage. That's ten times more transmission masts and antennas than were needed for the 4G network.
Like the new satellites, the new 5G antennas are much smaller than their 4G predecessors. This means that they are now barely visible and can be mounted on street lamps and bus stops, for example.
This allows us to stream videos or shop online while waiting for the bus, but we are also constantly exposed to high-frequency 5G radiation. For several years, an increasing number of doctors and scientists have been warning of the harmful effects of electrosmog on our health.
More about the effects of electrosmog
Compensate for the effects, continue to use digital technology
For a long time, it's been nigh on impossible to go without digital devices like smartphones and laptops. Smart homes and digital applications like online shopping and online banking ensure convenience and a number of apps make our lives easier. That's why memon technology was created. memon compensates for the negative effects of electrosmog so that we can continue to use modern technology.
More about memon technology